Why we have to wait for hours at Ártand?
The Hungarian police check the toll payment
In recent months, at Ártánd trucks have to wait a lot to enter Hungary. Ártánd (H)-Bors (RO) is a Hungarian-Romanian Schengen border, therefore obligatory for the police to check the vehicles in accordance with the Schengen rules. We can check the waiting time in this site, and the website of the Romanian border police too.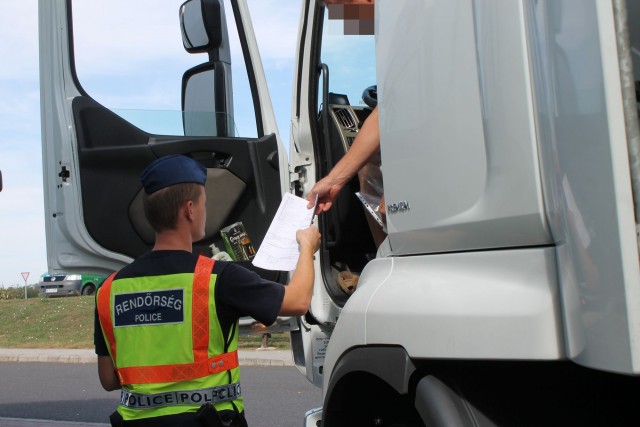 Increased vehicle traffic is one of the reasons for the long waiting. Another reason is that the police check if the Hungarian road toll has been paid by the owner of truck in the previous 150 days. If your truck or bus has a toll debt you cannot enter or cannot leave Hungary until you have paid this amount and of course the fine too. The amount of the fine is from 30,000 to 165,000 HUF. According to the police, the debtors are pulled over the queue and fines are handled where they do not disturb traffic.
To avoid the long waiting, it's worth using the fine alert. The fine alert sends you warning e-mail (e-mail address you provided at registration) if the control system detects or assumes unauthorised road use.If you would like to read more about fine alert click here.

Source: Hungarian police
---
Related posts: