From autumn, need to get a safety permit to enter London
All HGVs more than 12 tonnes GVW entering or operating in Greater London from 26 October 2020 will need to hold a safety permit.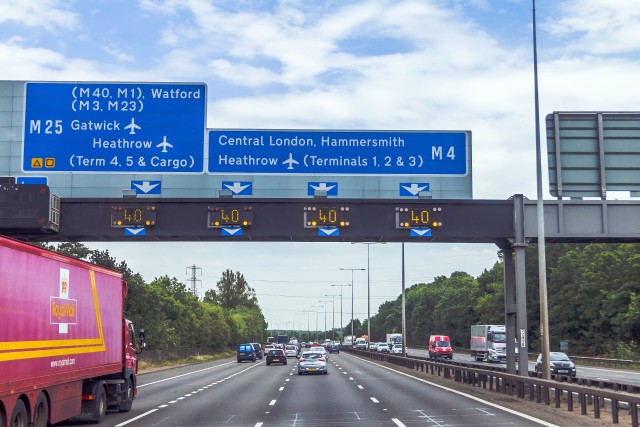 The permit is free of charge, but the vehicle has to meet certain safety standards. This can be verified by the manufacturer's DVS (Direct Vision Standard) certification. The Direct Vision Standard measures how much an HGV driver can see directly through their cab windows. This indicates the level of risk to vulnerable road users, such as people walking and cycling, near the vehicle. This is necessary for the safety of the people around the vehicle.
From 26 October 2020 the minimum DVS rating will be one star to enter or operate in Greater London. This requirement will be increased to 3 Stars DVS rating in 2024.
You can get a permit if your vehicle has:
at least a 1 Star rating on the DVS. If you don't know the star rating of your vehicle, you will need information from the manufacturer before you ask a permit. You have to contact your manufacturer to request a DVS star rating for your vehicle(s) or to enquire about the rating of a new vehicle. You will need to provide the chassis number (VIN) for existing vehicle(s). Your manufacturer will then calculate the star rating of your vehicle based on the approved DVS technical protocol and send you a document or email confirming your vehicle's DVS star rating.




if your vehicle does not meet the minimum DVS star rating, you will need to make your vehicle safer by fitting it with Safe System improvements:

​spot elimination and minimization via camera,

mirrors and sensor system,

warning of intended manoeuvre via audible warning signal and stickers,

minimizing physical impact of a hazard e.g. side underrun protection.
Apply for your permit
Apply for your permit, go to this website. After the registration, permits will be issued electronically. Operators will receive a permit reference number with their confirmation email but no certificate or hard copy permit will be issued.
The duration of the permit will depend on the following factors:
Zero-star vehicles with an approved Safe System will be granted a permit until 2024 (when the Progressive Safe System will be required for vehicles rated two star or below)

One and two-star vehicles will be granted permits until 2024 (when the Progressive Safe System will be required)

Three, four and five-star vehicles will be granted a 10 year permit.




Once a permit expires, a new full application will need to be submitted.
Enforcement and penalties
From 26 October 2020, if you drive an HGV within Greater London without a valid permit you may receive a penalty charge notice (PCN) of up to £550 (reduced to £275 if paid within 14 days).
Find more information here.
Source:https://tfl.gov.uk
---
Related posts:
---
Follow us on Facebook to stay updated on news.