Bypass route around Subotica opens
The bypass route (ring road) around Subotica on Corridor 10, was opened for traffic on December 27, 2019. The bypass road connects the Tompa (HU)- Kelebija (RS) border crossings with the Horgos-Novi Sad-Beograd highway (Pan-European Corridor) and moves heavy cargo traffic from the centre of Subotica.
This new road section is important because the freight traffic to or from Hungary no longer has to pass through the centre of Subotica.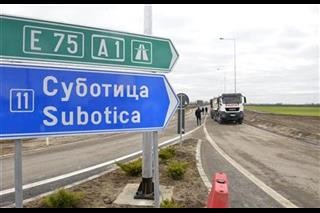 Source: Fuvarlevél, Ministry of Construction, Transport and Infrastructure
Source photo:tanjug.rs
---
Related posts:
---
Follow us on Facebook to stay updated on news.